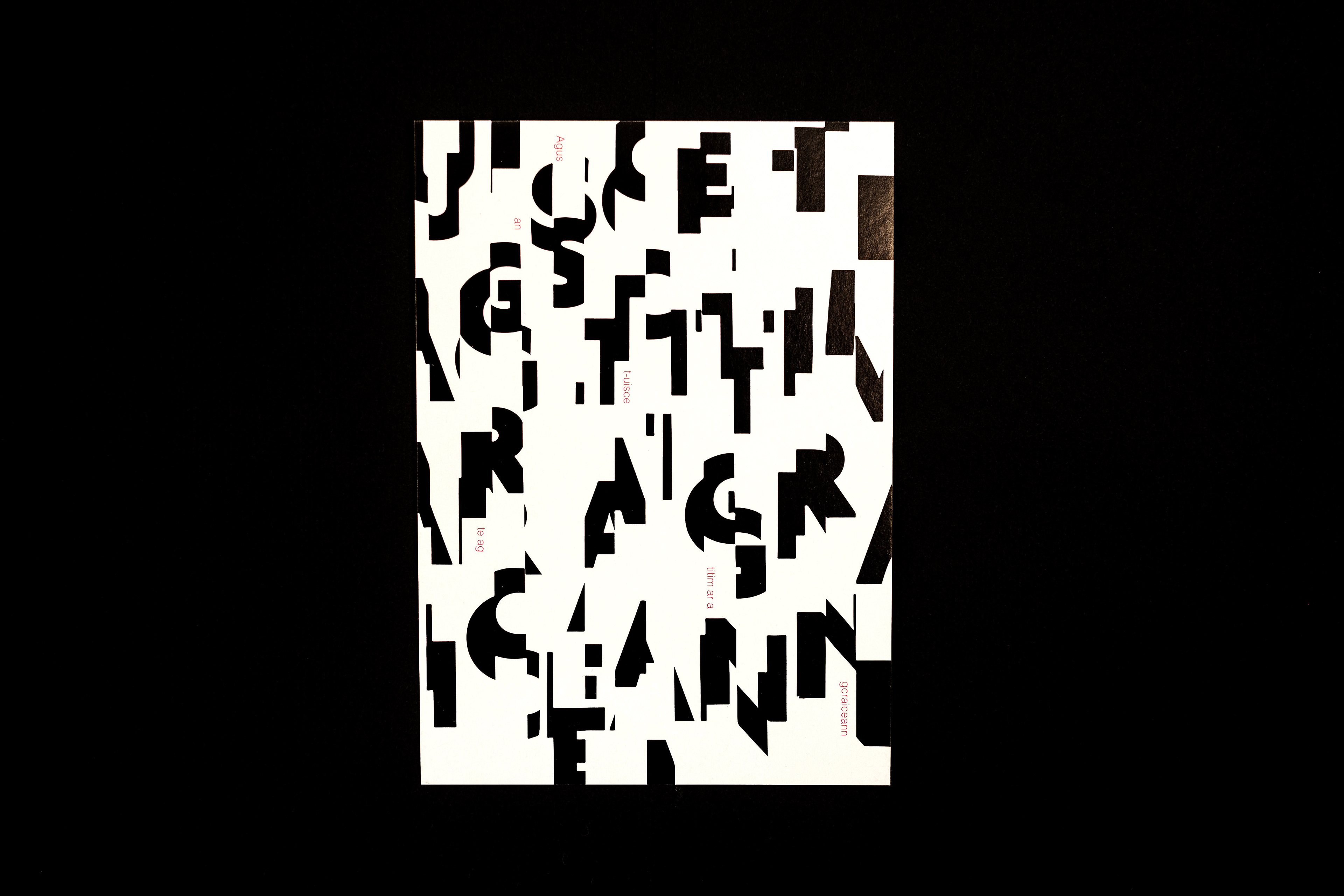 Cló Draíochta
IMRAM is an annual, Irish poetry festival. As a means of marketing, the students in our university were asked to visually recreate a scene from an Irish poem of our choice in the form of a postcard, using type as our only medium. 
This project was extremely enjoyable and was one I held particularly close to my heart as a speaker of the Irish Language. The name of the Poem
is, "Tráthnóna" by Catríona Ní Chleircín.